On this day in oil and gas: November 22 - Death of JFK
---
---
---
22nd November 1963, Dallas, Texas, USA, 12:30pm CST – A black 1961 Lincoln Continental 4-door convertible makes a left off Houston Street onto Elm. Three shots ring out in six seconds. The original Nightmare on Elm Street unfolds. Half an hour later, the 35 th and youngest ever elected President of the United States of America, John Fitzgerald Kennedy, is pronounced dead in Trauma Room 1 of Parkland Hospital. He is the fourth US President to be assassinated since the Declaration of Independence some 187-years previously.

In his brief term in office, JFK would pledge to put a man on the moon by the end of the decade, steer the world away from nuclear Armageddon and put in place an end to segregation in interstate travel facilities that would pave the way for a burgeoning Civil Rights movement.

The question goes "where were you when Kennedy got shot?". The oil and gas industry was hovering around 9 million barrels per day on 22nd November 1963, five years away from the discovery in Alaska of North America's largest oilfield at Prudhoe Bay and nine years away from historical peak production of 11.2 million barrels per day.

"A man may die, nations may rise and fall, but an idea lives on...."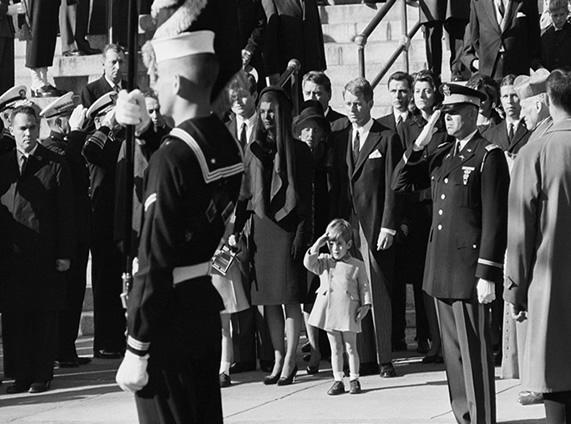 "For in the final analysis, our most basic common link is that we all inhabit this small planet.
We all breathe the same air. We all cherish our children's futures.
And we are all mortal."

_______________________________
LEARN MORE:
Have Your Say


Rate this feature and give us your feedback in the comments section below