On This Day in Oil & Gas: 24th May - Kola Superdeep Borehole
---
---
---
24th May 1970, Kola Peninsula, USSR – The Uralmash-4E drilling rig begins to crunch through rock in the frozen wastes of North-Western Russia. The object of the development was simple: to drill as deep as possible into the Earth's crust before the drill breaks – that's so oil and gas.

In the coming decades, the Kola Superdeep Borehole (KSB) project, would be literally ground breaking, with it's SG3 branch becoming the deepest artificial point on Earth, at 12,262 metres (40,230 feet) in 1992.

Without projects like the KSB and that data they amassed it is unlikely that, High Pressure High Temperature (HPHT) wells would be possible in today's oil and gas industry, two of which - at Al-Shaheen in the Persian Gulf and the Odoptu OP-11 Well offshore Sakhalin - have since surpassed SG3 in measured depth along the well bore.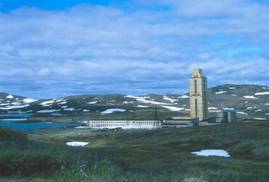 LEARN MORE:
Have Your Say
Rate this feature and give us your feedback in the comments section below