On this day in oil and gas: August 23 - Tim Berners-Lee
---
---
---
August 23rd 1990, CERN, Switzerland – An Oxford-educated computer scientist sits behind his NeXT Workstation at The European Organization for Nuclear Research. Eleven months earlier he had written his initial proposal for the creation of "a large hypertext database with typed links".

As exciting as that obviously sounds, there was no interest from the technological community at large. Despite that, along with Belgian scientist he soldiered on to produce a resource "to link and access information of various kinds as a web of nodes in which the user can browse at will". On this day 23 years ago, Tim Berners-Lee opened up the World Wide Web to new users outside the CERN complex.

A decade later in 2000 there were an estimated 361 million internet users. In 2013 that figure stands at some 2.4 billion or 34 per cent of the world's population.

Connectivity and the digital revolution have given the business world a new lease of life, not least in the oil and gas sector where real-time digital initiatives will add more than 125 billion barrels to global reserves through more efficient monitoring. Not bad for a bloke working in a room with a computer less powerful than the average smartphone….
Surfs Up!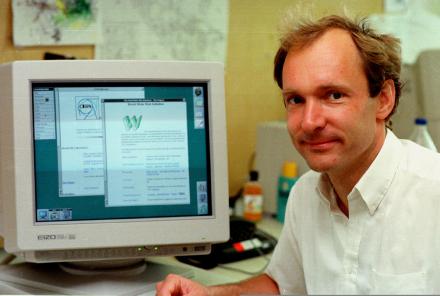 _______________________________
LEARN MORE:
Have Your Say


Rate this feature and give us your feedback in the comments section below