On this day in oil and gas: August 2 - Independence Day
---
---
---
August 2nd, 1776, Pennsylvania State House: The Declaration of Independence is first signed by John Hancock, President of Congress, leading to the popular slang term for signature.

Hancock's John Hancock is then followed by among others Thomas Jefferson and John Adams, two future Presidents. The bill, drafted by Thomas Jefferson, asserted the independence of the United States by listing colonial grievances against King George III and also outlined certain natural and legal rights, including a right of revolution.

On the very same day, 58 years later in 1843, Frêdêric Auguste Bartholdi is born in the Alsace region of France. Bartholdi would famously go on to design the Statue of Liberty, the very embodiment of what Jefferson's document sought to declare!

These days, the United States is enjoying an independence of a different kind due to the advent of the shale gas revolution, but today we look back and bid a happy birthday to the birth of the nation state and one French sculptor who created its enduring symbol!


P.S Get some fun facts about the Statue of Liberty here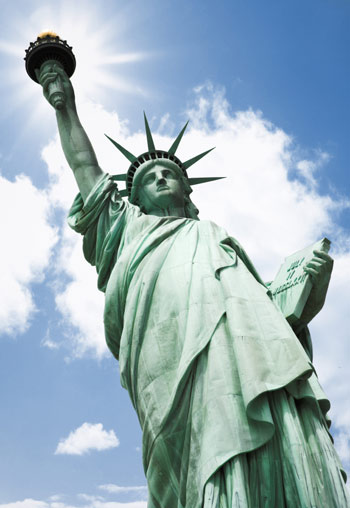 _______________________________
LEARN MORE:
Have Your Say


Rate this feature and give us your feedback in the comments section below