On this day in oil and gas: August 30 - founding of Houston
---
---
---
August 30th, 1836, The Republic of Texas – The penultimate day of the northern hemisphere Summer breaks over Buffalo Bayou. Five days previously, two brothers from Canaseraga Village in upstate New York had purchased 6,642 acres or (26.88 km 2) of low-lying marshland in the six month-old sovereign nation.

On that very land 177 years ago today, Augustus and John Kirby Allen would found a city. Named for an eccentric blanket-wearing, cigar-chomping, booze-loving war hero and statesman – they would call it Houston.

Almost two centuries later - and in no small part down to the discovery of oil in 1901 - Houston now covers 57 times its original area and is the fourth-largest city in the United States with a metropolitan population exceeding 6.1 million people. Rightly called "The Oil Capital of The Western World", Houston is home to more than 3,000 energy-related organisations and is the world's leading centre for the construction of oilfield equipment. Amazingly, just under a million Houstonites derived their income from the oil and gas sector in 2012. Chance is if you are reading this now, you are one of them, so howdy!
P.S. Take a look at 10 fun facts about "Space City" here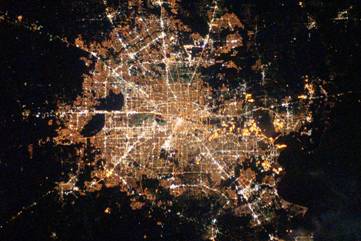 _______________________________
LEARN MORE:
Have Your Say


Rate this feature and give us your feedback in the comments section below