On This Day in Oil & Gas: January 17th - Benjamin Franklin
January 17, 1706, Boston, Province of Massachusetts Bay, Kingdom of England – A son is born to a soap maker and his wife on Milk Street , the financial district of the largest city in British North America. One of ten siblings, he would become apprenticed to his older brother and begin to write for the The New-England Courant under the pseudonym Silence Dogood at the age of 15. By the age of 23, he would own the most successful newspaper in the Colonies and his Poor Richard's Almanack would become a cornerstone of American vernacular and aphorism. His name was Benjamin Franklin, and in later life he would be credited as one of the Founding Fathers of the United States of America and immortalised on her most expensive banknote.

But it is not Franklin the author, satirist, politician, musician, statesman or diplomat that we are particularly interested in here. It's Franklin the scientist and inventor that tickles the fancy at OGIQ. As one of the primary figures of the American Enlightenment he changed the history of physics with his experiments into the nature of electricity, inventing the lightning rod in the process. And where would we be in the contemporary oil and gas industry without either of those?
PS For some of the witticisms of one of the most quotable men ever to write in the English language, see here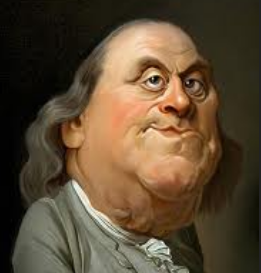 _______________________________

LEARN MORE:
Have Your Say


Rate this feature and give us your feedback in the comments section below