On this day in oil and gas: June 21 - Greenland
---
---
---
June 21st, 2009, Nuuk, Kalaallit Nunaat – In a historic ceremony, the world's largest island assumes self-determination with responsibility for self-government of judicial affairs, policing, and natural resources.

Covering 2,166,086 km sqaured (of which 83 per cent is water) it is home to the world's longest fjord, the world's largest national park and the third longest coastline in the world. And sunset on this, the longest day, will be at 00.04am tomorrow. The country in question? Greenland, with a population of less than 57,000 it has the lowest population density of any country on Earth, with less than 0.026 of a human being per km sqaured .

So why is this snowy, icy, barren wasteland important to oil and gas? Well, more than a fifth of the world's undiscovered oil and gas resources lie north of the Polar circle and estimates put oil reserves in Greenlandic waters at some 52 billion oil barrels. That's more than 900,000 barrels for every inhabitant.

Not to shabby, eh?
P.S. For more cool quotes take a look here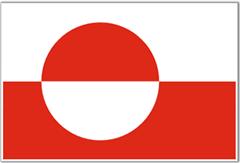 _______________________________
LEARN MORE:
Have Your Say


Rate this feature and give us your feedback in the comments section below