On This Day in Oil & Gas: November 15th - Intel 4004
---
---
---
November 15th, 1971 – An advertisement appears in the niche publication Electronic News for a brand new component from a three-year old electronics company.

The advert featured a picture of a little black rectangle with 16 silver legs - it looked like the offspring of a marriage twixt liquorice square and spider. The text of the ad was bold: "Announcing A New Era In Integrated Electronics." – this little black box was going to make big waves. And so it did. Intel's 4004 became the first commercially sold general-purpose programmable microprocessor in the world. Using newly created silicon gate technology, the 4004 could contain a larger number of transistors and work at a faster speed than ever before. Created initially for arithmetic manipulation in calculators and bank telling machinery - engineers would go on to adapt the functions of the chip for a whole slew of electronic devices.
The 4004 was the prototype for processing power in all electronic devices from then on. If you are reading this email now it is all down to the descendants of the electric liquorice spiders that went on the market 42 years ago today. Now imagine where we would be in an age where every large oilfield in the world is generating up to 10 gigabytes of data every day!

P.S. Check out our new mobile friendly layout on your tablet and mobile device!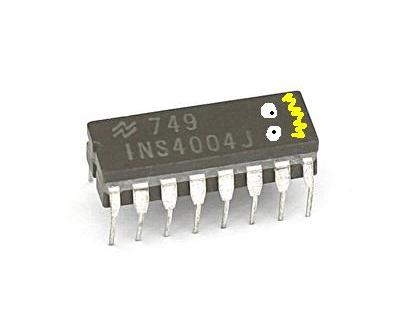 _______________________________

LEARN MORE:
Have Your Say


Rate this feature and give us your feedback in the comments section below