On this day in oil and gas: November 8 - Edmonton
---
---
---
November 8th 1904, The Northwest Territories, Province of Canada, The British Empire -

After 109 years of continuous habitation by European settlers, a small town of 700 souls on the North Saskatchewan River is incorporated as a city. A major trading post for the fur vending Hudson Bay Company, the coming of the Canadian Pacific Railway, fertile soil and cheap land would help to attract settlers from the eastern seaboard in their droves. By the time it became the capital of the newly-formed Alberta Province in 1905, The Big E, The Chuck, The City of Champions, Edmonton, would boast more than 8,000 inhabitants.

After February 13, 1947, you could add "Oil City" to the list of Edmonton's nicknames, with the discovery of crude near the town of Leduc, south of the city. Nowadays, Edmonton is home to "Refinery Row" a major agglomeration of refineries and petrochemical plants and it is playing a vital role in the development of the Athabasca oil sands which are set to produce 3.3 million barrels per day by 2028. A radically different fate for a town that started out making hats from big orange rodents!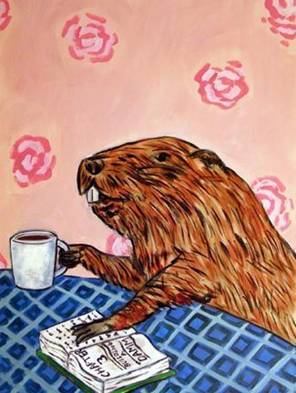 _______________________________
LEARN MORE:
Have Your Say


Rate this feature and give us your feedback in the comments section below