On this day in oil and gas: September 20 - the conqueror,
---
---
---
Pevensey Bay, Sussex, England, 1066 – An invasion fleet of 7,000 assorted nobles and mercenaries from mainland Europe disembark on the shores of southern England under the aegis of Duke William II of Normandy.
MORE: Get the latest Oil and Gas Prices
Four months and three major battles later, William of Normandy would become William the Conqueror, King of All England. This is all splendid, but how is this relevant to oil and gas? Well, the Norman conquest of England ripped the country from the Scandinavian orbit in which it was so deeply rooted – much of northern England was actually under Viking law.
MORE: Search Thousands of new Oil and Gas Jobs
Had William's invasion been repelled, a modern day Norway with stakes on both sides of the continental shelf would command the 19th largest proven oil and 14 th largest natural gas reserves in the world. And who knows, the conference call I had with Houston yesterday might have even taken place in Old Norse! Food for thought.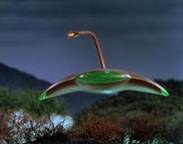 PS For a step-by-step beginner's guide to the Norman Conquest click here
LEARN MORE:
Have Your Say


Rate this feature and give us your feedback in the comments section below