On this day in oil and gas: September 27 - early rail
---
---
---
September 27th, 1825, Stockton-on-Tees, United Kingdom of Great Britain & Ireland – Forty thousand spectators burst into rapturous applause and a 21-gun salute sounds off to mark a monumental world's first.

The Locomotion no. 1, pulling 36 wagons full of coal, flour and 600 passengers has just completed its first journey on the Stockton and Darlington Railway, covering the 26 mile (40 kilometre) distance with a top speed of a staggering 15 miles/hour (24 kilometres/hour)! Rail transportation had been born.
Originally conceived to transfer coal from mines to foundries, 188-years later, rail is the most popular mode of transport for the in-country hauling of oil, with 67 per cent of the oil produced in North Dakota's Bakken field reaching its destination by rail and Canadian crude-by-train transport increasing 28,000 per cent since 2009. Although safety concerns abound, LNG-fuelled trains and a lack of pipeline infrastructure will make these "sleepered pipelines" vital hydrocarbon arteries for centuries to come.
Full steam ahead!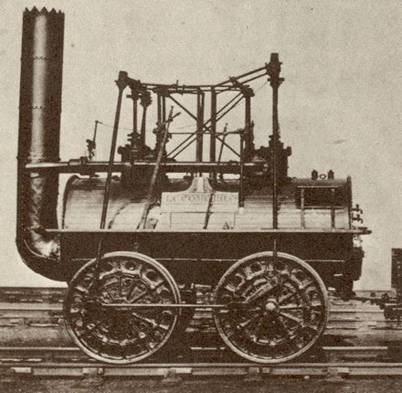 _______________________________
LEARN MORE:
Have Your Say


Rate this feature and give us your feedback in the comments section below