SPOTLIGHT: Refining Renaissance In The Land Of The Pharaohs
---
---
---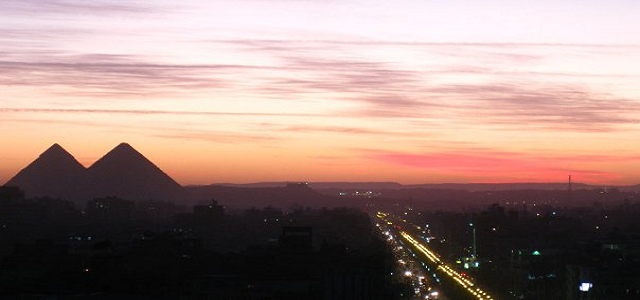 New refinery capacity emerges in post-Arab Spring Egypt
As the social and political fallout of the Arab Spring continues to gradually subside in countries across north Africa and the Middle East, new economic opportunities are emerging.
In Egypt, the need to address the nation's on-going acute fuel shortage - and the commercial opportunities inherent in doing so - have seen several new projects announced by investors.
Qatar Petroleum International (QPI) confirmed at a press conference in September that it will invest approximately 13 billion Qatari riyal (£2.2 billion) in a new oil refinery on the outskirts of Cairo.
Working in partnership with the Orient Company and the Egyptian General Petroleum Corporation, QPI intends to build a refinery that can generate up to 4.2 million tonnes of environmentally-friendly petroleum per year.
This output will include up to 2.3 million tonnes of environmentally-friendly diesel, which is intended to reduce Egypt's reliance on imported diesel supplies by up to 50 per cent. It is also hoped the diesel will improve air quality in the Cairo area, provide a major boost for employment and ease the country's annual subsidy bill.
"Since the Egyptian government encourages investment from Gulf Cooperation Countries in general and Qatar in particular, we are looking forward to deepening and strengthening our economic and political ties with Qatar further for mutual interest," said Osama Kamal, Egypt's minister for petroleum and mineral resources, at the press conference.
The new refinery is due to commence operations in 2016, but President Mohamed Mursi is already facing widespread unrest over the country's dysfunctional fuel subsidy system.
It is becoming increasingly difficult for ordinary Egyptians to find state subsidised butane cooking gas, while canisters bought on the black market can cost up to 30 times as much.
Egypt's state petroleum company has been struggling to bring in fuel from foreign suppliers, partly due to an absence of finance from global banks in the wake of last year's civic uprising.
[eventpdf]
A solution to the fuel crisis?
"There is a crisis on the streets," 50-year-old Sayyed Mohammady told the Independent as he waited in line to buy gas in Cairo last month.
Mursi, who become Egypt's first popularly elected leader in June, is also under pressure to act to bring down the spiralling cost of the subsidy system. At the moment, energy subsidies are thought to make up one-quarter of government spending.
It was recently suggested that the state will ration families to two canisters of cooking gas a month, with those who require more paying a partially subsidised rate to buy from independent suppliers.
"If the subsidy situation is not dealt with in a dramatic fashion, the budget deficit will be completely unsustainable," Hisham El-Khazindar, co-founder of Egyptian private equity firm Citadel Capital, told a conference in Dubai last month.
"Liberalising the energy sector is a key issue."
Citadel Capital has repeatedly stressed the necessity of energy deregulation in order to drastically cut Egypt's annual subsidy bill and reduce its dependence on imported fuel.
Sub-Saharan opportunities
At October's SuperReturn Middle East 2012 conference in Abu Dhabi, El-Khazindar spoke of "compelling new opportunities" for investors looking to the post-Arab Spring energy market.
In June, Citadel Capital's Egyptian Refining Company was responsible for securing the £2.2 billion in financing for the new oil refinery outside Cairo. According to a recent report, the private equity firm could also be involved in a new refinery project in Uganda.
Managing director Karim Sadek told Reuters that the company is considering potential deals in sub-Saharan Africa. Uganda is a confirmed source of interest for Citadel Capital, as the east African nation recently increased its estimated oil reserves from 2.5 billion barrels to 3.5 billion barrels.
"We know very well what's happening on the Ugandan oil side and we've had discussions before," Sadek commented.
Although plans are still in the early stages, the Uganda government has said it intends to build a $2.5 billion (£1.5 billion) oil refinery in Hoima, a town situated about 200 km north-west of the capital city Kampala.
The government said it intends to hold up to a 40 per cent stake in the facility, with a private partner taking the remaining 60 per cent.