On This Day in Oil & Gas: April 12th - William Cookworthy
---
---
---
12th April 1705, Kingsbridge, Devon, UK – The first of six children is born into the Quaker household of William and Edith Cookworthy. William Jr. was a gifted scholar, but his education came to an abrupt halt when his father died when he was just 13. His family was plunged into poverty, William Jr. took up an apprenticeship in London with the Bevan Brothers, two Quaker apothecaries. He would walk the entire 372 kilometres to get there.
MORE: Get the latest Oil and Gas Prices
MORE: Search Thousands of new Oil and Gas Jobs
He returned to Devon some years later, a fully-trainer druggist speaking Latin, French and Greek. He discovered kaolinite or china clay in Cornwall and in 1768 obtained a patent giving him the exclusive right to use china clay and china stone to manufacture porcelain. How does this relate to oil and gas? It doesn't.

Neither does his advising the Admiralty that scurvy might be prevented and treated by supplying seamen with fresh fruit and vegetables. It was his work on with the development of hydraulic lime that interests us. He devised a way of making cement that set under water and gained strength over time. And where would the oil and gas industry be without that. Eh?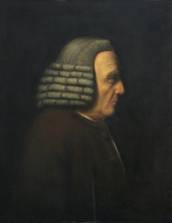 PS For a fuller biography of the man himself click here

LEARN MORE:
Have Your Say


Rate this feature and give us your feedback in the comments section below